A humorous decoration ideal for
hanging in the kitchen!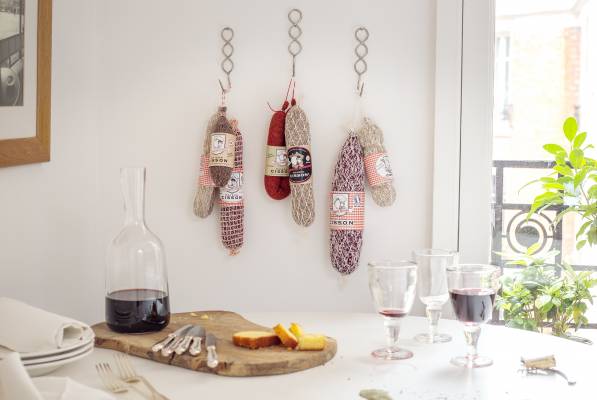 SEE ALL PRODUCTS
100% knit saucissons handmade in France
Want to cheer up your kitchen, make your friends giggle or you're simply looking for a typical French gift for your foreign friends? Well, Maison Cisson's knitted saucissons
are just what you need!
Hanging from your kitchen wall, you could easily mistake them for the real thing! They're funny, podgy and certainly won't perish. They're proud ambassadors of French culture and gastronomy.